Biography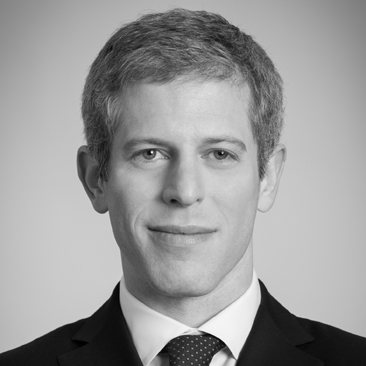 Maurice Horwitz is a senior associate in Weil's Business Finance & Restructuring Department. His practice focuses on financially distressed and other "special" situations that run the gamut from all-out crisis management to orderly financial and/or operational reorganizations (both in and out of court), distressed M&A transactions, bankruptcy-related litigation, and other forms of dispute resolution in the bankruptcy or insolvency context. Mr. Horwitz has experience on teams representing debtors, creditors, bank agents, equity holders, investors, and other parties with an interest in financially distressed situations.
Most recently, Mr. Horwitz participated in Weil's representation in the following matters: Noranda Aluminum (ad hoc group of lenders); Southcross Holdings (sponsor); Pacific Exploration & Production (investor); BPZ Resources (asset purchaser); Virgolino de Oliveira S/A - Açúcar e Álcool (counsel to the company); Tonon Bioenergia S/A (investor); Dendreon Corp. (asset purchaser); Northwest Parkway (lenders); Elpida Memory (creditor); Qimonda AG (patent licensee); Lehman Brothers (debtors); and several private equity funds and hedge funds in distressed investments and loan-for-control transactions.
Mr. Horwitz has particular expertise in handling cross-border situations and routinely coordinates with local counsel on matters involving multiple jurisdictions, languages, and legal systems. In 2007, Mr. Horwitz was awarded the Silver Medal in International Insolvency Research from the International Insolvency Institute, and in 2012, he was inducted into the International Insolvency Institute's NextGen Leadership Program. He has published several articles on international insolvency topics, and co-authored a book, Guide to Latin in International Law, published by Oxford University Press. He is a native Spanish speaker, is fluent in French and has a good knowledge of Portuguese.
Mr. Horwitz maintains an active pro bono practice. He currently represents several Iraqi and Afghan refugees through the International Refugee Assistance Project (IRAP), and together with the local law school chapters of IRAP, has successfully enabled several refugees to resettle in the United States. He has worked on multiple projects for the New York City Bar Association's Cyrus R. Vance Center for International Justice, primarily involving legislative reform in Latin America for persons with disabilities. Most recently, Mr. Horwitz has represented the UJA-Federation of New York in connection with the chapter 11 case of FEGS Health and Human Services, one of New York City's largest social service agencies.
Prior to joining the Firm, he clerked for the Honorable Samuel L. Bufford at the United States Bankruptcy Court for the Central District of California from Sept 2007 – Sept 2008. He is a graduate of Princeton University (AB 2000 Magna Cum Laude in Classics), the University of California, Berkeley (MA 2004 in Classics, where he held a Hesperian Fellowship from 2001 to 2004), and the University of Southern California Gould School of Law (JD 2007).
Awards and Recognition, Speaking Engagements, Guides and Resources, Firm News & Announcements, Latest Thinking
Firm News & Announcements