Biography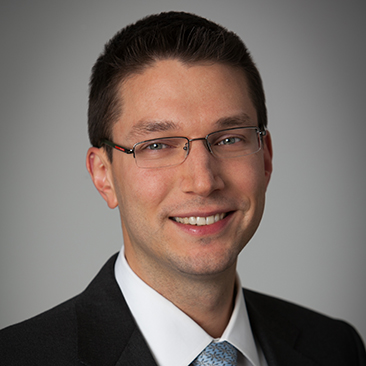 Matt Cohn is a senior associate in Weil's Private Equity practice and is based in Boston. Mr. Cohn's practice focuses on structuring and negotiating complex business transactions in the U.S. and internationally. He has extensive experience representing financial sponsors and public and private companies in connection with mergers and acquisitions, leveraged buyouts, growth equity investments, minority investments, joint ventures and corporate reorganizations. Mr. Cohn also advises clients on general corporate and commercial matters, including securities laws, corporate governance issues and other strategic considerations.
Mr. Cohn has played a significant role on the teams advising:
Providence Equity Partners in its acquisition and sale of Learfield Communications, and Learfield in multiple acquisitions, including Nelligan Sports Marketing, Licensing Resource Group, Sidearm Sports, Strategic Marketing Affiliates, Collegiate Consulting and ANC Sports;
Providence Equity Partners in its acquisition of a significant equity interest in RentPath from TPG Capital; its investments in Topgolf Entertainment Group and EZLinks Golf Holdings, LLC; and its sales of Ascend Learning, LLC, World Endurance Holdings (operator of the Ironman Triathlon brand) and Ikasystems Corporation;
Providence Strategic Growth Partners in various acquisitions, minority investments and sales, including acquisitions of PaySimple Inc., Untangle NG Firewall, LogicMonitor, VendorSafe Technologies and Burning Glass International;
Ministry Brands, LLC and Genstar Capital Management, LLC in Ministry Brands' acquisition of ACTIVE Network's faith division;
Ministry Brands, LLC in a significant investment by Insight Venture Partners;
Grand Design Recreational Vehicle Company (a portfolio company of Summit Partners) in its $500 million sale to Winnebago Industries, Inc.;
Ontario Teachers' Pension Plan in a $300 million equity commitment to EdgeMarc Energy Holdings;
Advent International Corporation in its acquisition of Distribution International from Audax Group;
Summit Partners in its acquisition and subsequent majority recapitalization of Parts Town by Berkshire Partners with Summit remaining a significant investor, and Parts Town in its acquisitions of Whaley Foodservice Repairs, Food Equipment Services Co. and North American Commercial Parts;
Thomas H. Lee Partners in the corporate separation and reorganization of Comdata and Ceridian HCM;
Costa (formerly A.T. Cross Company) in the sale of its pens and accessories division to Clarion Capital Partners, and subsequent sale of Costa to Essilor International SA;
American Capital in its sales of Pacific Handy Cutters, Inc. to Levine Leichtman Capital Partners, Specialty Brands of America to B&G Foods and Dynojet Research to Irving Place Capital and New Value Capital;
IDI Gazeley (Brookfield Logistics Properties) in the sale of its industrial real estate portfolio in Mexico, including 35 industrial properties and 395 acres of undeveloped land, to FINSA and Walton Street Mexico; and
Montagu Private Equity in its sale of Centor to Gerresheimer AG.
Mr. Cohn is a member of the Boston office Hiring Committee and helps lead the Boston office's associate training efforts. He is also a contributing author to the Firm's Global Private Equity Update.
Awards and Recognition, Speaking Engagements, Guides and Resources, Firm News & Announcements, Latest Thinking
Firm News & Announcements