Biography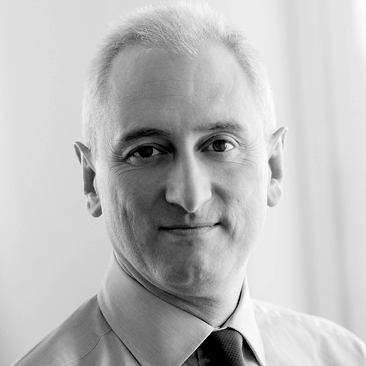 Marco Compagnoni is a senior partner in the Private Equity team in London, and co-head of the firm's international Private Equity group.
Marco is ranked in the top tier (Band 1) by
Chambers
and is a "Leading Individual" in
Legal 500
for Private Equity. Marco has been selected to the 2014
London Super Lawyers
list for his M&A expertise, and is also ranked in the Top 3 for Private Equity in
The Chambers 100
List of U.K. Best Business Lawyers for 2013, where a client comments: "His intelligence and understanding of the challenges my business faces make him an exceptional adviser."
The Lawyer has described Marco as "one of the best private equity lawyers in town" and his team has twice won Private Equity Team of the Year at the Legal Business Awards in 2008 and 2010 and Pan-European law firm of the year at the Real Deals Private Equity Awards 2011. Marco is also recognised as a Leading Lawyer for Private Equity in IFLR 1000 UK 2015.
Experience
TI Automotive, Inc., a developer, manufacturer and supplier of automotive fluid storage, carrying and delivery systems, in its sale to Bain Capital
Providence Equity Partners in its acquisition of Clarion Events, a leading UK events company, from Veronis Suhler Stevenson and Trilantic Capital Partners
TowerBrook Capital Partners in its sales of fashion retailer, Phase Eight and of debt manager, Capquest Group Limited
Ontario Teachers' Pension Plan Board in its acquisition of a significant minority interest in the Lowell Group, a provider of consumer credit management services, from TDR Capital and management
Providence Equity Partners in, together with Airbridge Investments, the sale of a majority stake in M7 Group SA, a provider of satellite television services for consumers and business customers, to Astorg Partners, and on the post-completion shareholder arrangements
Providence Equity Partners in its lead equity investment in Helios Towers Africa, a leading telecoms tower company that builds, operates, and manages wireless infrastructure in Africa, as part of a $630 million equity fundraising
TH Lee, Quadrangle, CCMP and Providence on the dual track process culminating in the €7.2 billion sale of Spanish telecoms company ONO to Vodafone
Access Industries, Alfa and Renova Consortium on the $28 billion sale of 50% Stake in TNK-BP International Limited to Rosneft Oil Company
Sir David and Sir Frederick Barclay in their successful contested purchase of a majority interest in the Maybourne Hotel Group
Ontario Teachers' Pension Plan Board acquisition of Busy Bees Childcare an operator of children's day nurseries in the UK, from Knowledge Universe Education LP
Providence Equity in the acquisition of The Ambassador Entertainment Group, an owner and operator of theatres in the UK and the world's leading live-theatre group, from Exponent Private Equity LLP
OMERS in its acquisition of Civica, a UK-based provider of software systems, cloud-based IT services and technical outsourcing primarily to public sector organisations in the UK and globally, from 3i Group plc
Unitas Capital-managed funds in the acquisition of Hyva Holdings, the Dutch-based maker of hydraulic cylinders and tippers used in heavy-duty mining and environmental services transportation equipment, from international investor 3i and members of Hyva management
Advent International and Bain Capital in their acquisition of WorldPay, the global merchant services division of Royal Bank of Scotland and one of the world's largest payment processors.
Awards and Recognition, Latest Thinking, Firm News & Announcements
Firm News & Announcements