Associate

Washington, D.C.
Biography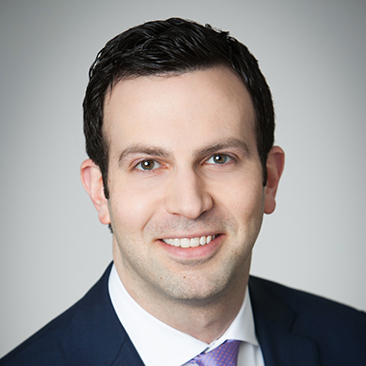 Kevin B. Goldstein is an associate in the Antitrust/Competition practice of Weil, Gotshal & Manges LLP, where he provides counsel in all areas of antitrust law, including government investigations, private litigation, and mergers. Mr. Goldstein specializes in defending clients in cartel matters, including in criminal investigations by the US Department of Justice and in follow-on class actions and other private litigation. His practice has a substantial emphasis on matters requiring multinational coordination, and he has experience coordinating cartel and merger defenses in jurisdictions including the European Union, Japan, Korea, Canada, Mexico, Brazil, China, and South Africa. He also has experience with antitrust matters in a wide range of industries including automobile components, chemicals, consumer electronics, financial services, health care, music licensing, pharmaceuticals, publishing, radio, and semiconductors.
Mr. Goldstein is active in the American Bar Association and served as Young Lawyer Representative for the Section of Antitrust Law's International Committee for 2012-2013.
Mr. Goldstein received his juris doctorate, cum laude, from Georgetown University Law Center, where he was an editor of the Georgetown Journal of International Law, and his undergraduate degree from Dartmouth College, where he studied economics, philosophy, and Japanese. Mr. Goldstein also received an LL.M. in Chinese law from Tsinghua University School of Law, where he won the award for best graduate thesis for his comparative research on the interaction of competition and national security concerns in cross-border mergers and acquisitions.
Prior to joining Weil, Mr. Goldstein was a Visiting Lecturer at Tsinghua University School of Law in Beijing and served as pro bono General Counsel of Tulsa Zoo Management, Inc., the not-for-profit operator of the Tulsa Zoo and Living Museum. Mr. Goldstein also served as a law clerk at the US Federal Trade Commission in the Office of International Affairs while he was at Georgetown.
Awards and Recognition, Speaking Engagements, Guides and Resources, Latest Thinking, Firm News & Announcements
Antitrust Law Career Panel and Networking Reception Speaker(s): Kevin B. Goldstein

March 09, 2017 — Washington, D.C. — Weil Antitrust/Competition associate Kevin B. Goldstein speaks on a career panel of law firm, government and in-house lawyers who discuss past and present participation in the ABA Section of Antitrust Law and how it has positively impacted their careers.

Joint Conduct 101: Information Exchange Speaker(s): Kevin B. Goldstein

October 20, 2016 — Weil Antitrust/Competition associate Kevin B. Goldstein moderates a panel discussion sponsored by the ABA Section of Antitrust Law on information exchange issues in mergers, litigation and counseling. Panelists explain the legal standards and DOJ/FTC guidelines applicable to information exchange, and discuss how those standards apply in practice. Merger lawyers discuss information exchange during various phases of a deal from initial diligence to integration planning. Cartel litigators discuss how to understand the risks and lines between lawful and unlawful when exchanging information outside the deal context through trade associations and less formal direct competitor contacts.