Biography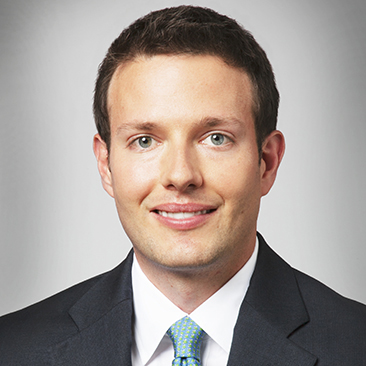 Kevin Crews is an associate in Weil's Corporate Department and is based in Dallas. Mr. Crews advises on a wide range of M&A, private equity and other corporate transactions. He has worked with clients in a variety of industries including oil, gas and other energy-related segments, media, telecom and technology, retail, real estate, financial services, aviation and healthcare services.
Mr. Crews has been part of the teams advising:
ENGIE North America Inc. (f/k/a GDF SUEZ Energy North America, Inc.) – $1.2 billion sale of FirstLight Power Resources Holdings, Inc. to Public Sector Pension Investment Board and the $3.3 billion sale (and related reorganization) of its portfolio of electric generating plants in Texas, New England, and the Mid-Atlantic, to Dynegy Inc.
Kellen-Wildcat Holdings (a joint venture between Wildcat Midstream Partners and Old Ironsides Energy) – Sale of a 40% stake (retaining 10%) in Wildcat Midstream Holdings LLC to affiliates of Highstar Capital, the owner of the other 50% of Wildcat Midstream.
EQT Infrastructure Fund – Acquisition of Synagro Technologies, Inc. under a Chapter 11 plan of reorganization (and conversion from asset sale under Section 363 to plan of reorganization).
Dell Inc. – Acquisition of Credant Technologies, Inc., a provider of data protection technologies.
General Electric Company (GE Aviation Division) – Sale of Unison Engine Components (Tru-Form) rings operations to Precision Castparts Corp.
General Electric Company (GE Money Division) – Sale of Hudson's Bay Company private label credit card portfolio to Capital One Bank (Canada Branch).
Trinity Industries, Inc. – Tender offer to acquire Quixote Corporation, a publicly-traded manufacturer of highway safety products.
RehabCare Group, Inc. – Acquisition of Triumph HealthCare, a developer and operator of long-term acute care hospitals.
General Growth Properties, Inc. – Debtor-in-possession term financing, convertible at maturity into equity or exit facility at debtor's option; restructuring, recapitalization and emergence from Chapter 11 bankruptcy protection.
The Howard Hughes Corporation – Spin-off of new publicly-traded company created to hold master planned communities and other strategic real estate development opportunities.
Oxford Finance Corporation (a portfolio company of Sumitomo Corporation of America) – Sale of minority stake to Welsh Carson and establishment of joint venture for life science and healthcare services companies.
UniTek USA LLC (a portfolio company of HM Capital Partners LLC) – Merger with Berliner Communications Inc., a publicly-traded provider of engineering and construction management services to the wireless industry.
NYDJ Apparel, LLC (a portfolio company of Falconhead Capital LLC) – Sale of controlling interest in leading women's clothing maker to Crestview Partners.
Ziplocal, Inc. (a portfolio company of HM Capital Partners LLC) – Acquisition of phone directories assets from Yellow Pages Group and subsequent restructuring of secured debt.
Wildcat Midstream Partners – Formation and capitalization of private fund containing diverse midstream assets.
Wildcat Permian Services – Establishment of joint venture with upstream company for construction and operation of a crude oil pipeline in the Permian basin and subsequent sale of joint venture to JP Energy Development LP.
EIG Global Energy Partners – Restructuring; exchange of debt for equity in Tarpon Operating and Development LLC, an offshore exploration and production company.
GSO Capital Partners (a subsidiary of The Blackstone Group); Magnetar Capital – Co-investment in preferred securities in Plains Exploration & Production Company development project in the Gulf of Mexico.
MTP Energy Management; Harvest Partners – Co-investment in convertible preferred securities of Regency Energy Partners.
Magnetar Capital – Co-investment in preferred securities in separate Chesapeake Energy Corporation exploration and production projects in the Utica and Mid-Continent formations.
Magnetar Capital – Investment in private offering of senior unsecured notes issued by Eclipse Resources I, LP to fund its acquisition of The Oxford Oil Company, LLC.
Tailwater Capital – Formation and structuring of new private equity fund managing a portfolio of midstream and upstream assets.
Mr. Crews has been recognized as a "Rising Star" in Texas for corporate M&A by Super Lawyers since 2014.
Mr. Crews co-authored "Oil and Gas – Seeking the Hand of Private Equity" published by Law360, which discusses the growing role private equity sponsors are playing in joint ventures and other investments in the oil and gas industry. He regularly presents continuing legal education programs regarding drafting effective M&A agreements. He is actively involved in Weil's recruiting and professional development efforts, and is currently a member of the Firm's Dallas Hiring Committee and Professional Development Committee.
Mr. Crews received his B.A., summa cum laude, in Economics and Political Science from the University of North Carolina at Chapel Hill, and his J.D., with Harlan Fiske Stone Scholar honors, from Columbia Law School, where he was a staff editor for the Columbia Business Law Review. Prior to law school, Mr. Crews worked for two years as an investment banking analyst at Merrill Lynch & Co. in New York.
Awards and Recognition, Latest Thinking, Firm News & Announcements
Kevin Crews Named a "Rising Star"

Award Brief — Texas Super Lawyers 2014-2017
Firm News & Announcements