Biography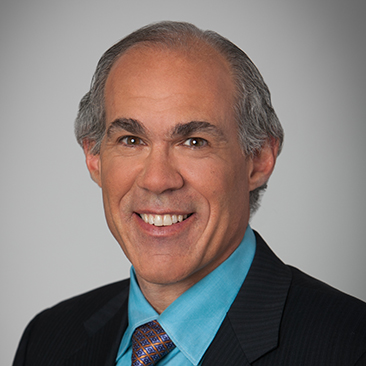 Keith Flaum represents both public and private companies in a wide range of industries, including the information technology and life sciences sectors. He has particular expertise in handling acquisitions of publicly traded companies and in cross-border acquisition transactions, as well as highly complex cross-border joint venture transactions. He also advises boards and special committees on fiduciary duties in the M&A context.
Recent transactions handled by Mr. Flaum include:
Oracle's acquisitions of NetSuite for $9.3 billion, MICROS Systems for $5.3 billion, Taleo Corporation for $1.9 billion, Acme Packet, Inc. for $1.7 billion, Eloqua Inc. for $871 million, Textura Corporation for $663 million and Opower, Inc. for $532 million
Reid Hoffman, founder and controlling stockholder of LinkedIn, in LinkedIn's acquisition by Microsoft for $26.2 billion
zulily, inc. in its $2.4 billion sale to Liberty Interactive Corporation
Applied Materials' $29 billion merger with Tokyo Electron, and its acquisition of Varian Semiconductor Equipment for approximately $4.9 billion, as well as numerous other acquisitions
Facebook's $16 billion acquisition of WhatsApp
Illumina's successful defense of Roche's $6.2 billion hostile takeover attempt
eBay's acquisitions of GSI Commerce for approximately $2.4 billion, GittiGidiyor (based in Turkey) and Brands4Friends (based in Germany) – and eBay's sale of a majority interest in Skype for approximately $1.9 billion and its enterprise business to Sterling Partners and Permira for $925 million, as well as numerous other acquisitions
RF Micro Devices' $1.6 billion merger of equals with TriQuint Semiconductor
Jazz Pharmaceuticals' $1 billion acquisition of Gentium S.p.A.
Riverbed Technology's acquisition of OPNET Technologies for approximately $1 billion, as well as acquisitions of Zeus Technology in the United Kingdom and Aptimze in New Zealand
Opera Software in its acquisitions of Bemobi Mídia e Entretenimento Ltda in Brazil, Mobilike Mobil Reklam Pazarlama ve Ticaret Anonim Şirketi in Turkey, SurfEasy in Canada and Huntmads S.A. in Argentina, as well as numerous acquisitions in the United States
Mr. Flaum is highly regarded in his practice area and has consistently been recognized as a leading M&A lawyer. In 2016 he was recognized as a "Trailblazer" in M&A by The National Law Journal and a "Life Science Star" by the LMG Life Sciences Guide. He has been recognized by Law360 as a 2013, 2015 and 2016 "Technology MVP" and a 2014 "M&A MVP." Mr. Flaum is included as a leader in Who's Who Legal: M&A and Governance for his M&A work and among Lawdragon's "Top 500 Leading Dealmakers." He has also been named to the Daily Journal's list of the "Top 100 Leading Lawyers" in California. Mr. Flaum is ranked Band 1 for California Corporate/M&A in Chambers USA, and is ranked Band 2 in Chambers Global.
Mr. Flaum has been actively involved for more than 15 years in the M&A Committee of the ABA's Section of Business Law, including as Vice Chair of the Committee, Chair of the Market Trends Subcommittee, Co-Chair of the International M&A Subcommittee and a member of the Subcommittee on Acquisitions of Public Companies.
Awards and Recognition, Speaking Engagements, Guides and Resources, Latest Thinking, Firm News & Announcements
Negotiating the M&A Deal: A Mock Negotiation of a Corporate Acquisition Speaker(s): Richard E. Climan and Keith A. Flaum

February 23, 2016 — Palo Alto, California — A panel of seasoned mergers & acquisitions lawyers from major law firms across North America stage an interactive "mock negotiation" at Stanford Law School. The panelists illustrate the "give-and-take" in a contentious negotiation involving a middle-market acquisition of a privately held company, focusing on some of the more controversial provisions included in the definitive acquisition agreement.

A Potentially Controversial Carve-Out to the Buyer's MAE Walk-Right Speaker(s): Richard E. Climan and Keith A. Flaum

April 09, 2014 — Silicon Valley, California — Weil's Silicon Valley office hosts regular "M&A Forums," at which Weil M&A partners and other speakers address such topics as the state of the M&A marketplace, recent judicial, legislative and regulatory developments of interest to M&A professionals, M&A issues relevant to technology companies, and notable recent M&A deals. These M&A Forums typically feature interactive "mock negotiation" exercises intended to illustrate the "give-and-take" in the negotiation of contentious provisions in M&A-related agreements. The Daily Journal has created cartoon animations based on these negotiation exercises.
Firm News & Announcements