Biography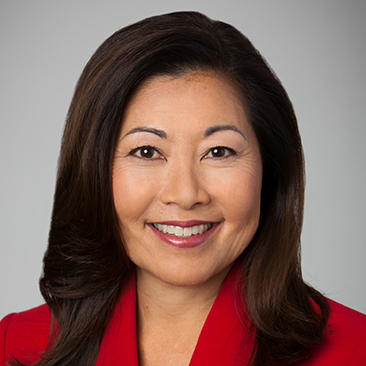 Karen Ballack is an intellectual property transactional attorney with emphasis on representing technology companies, particularly in the computer (hardware and software), Internet, semiconductor, biotechnology, pharmaceutical and medical device industries.
Ms. Ballack has extensive experience in a wide variety of complex technology and intellectual property alliances and transactions. Representative matters include: licensing arrangements; research and development collaborations; joint ventures; strategic alliances and corporate partnering transactions; intellectual property acquisitions and divestitures; manufacture and supply arrangements; distribution and reseller arrangements; co-marketing alliances; consulting and professional services agreements; and other arrangements involving the commercial exploitation of technology and intellectual property. Ms. Ballack's practice also includes providing intellectual property assistance in connection with private equity, M&A and other corporate transactions. Ms. Ballack is frequently engaged as a guest speaker on topics relating to technology and intellectual property transactions.
Ms. Ballack's representative transactions include:
Technology and intellectual property alliances, transactions, acquisitions and divestitures on behalf of Advanced Technology Investment Company, Applied Materials, Archipelago Learning, ArthroCare, Bebo, Cardinal Health, Ceres, Cisco Systems, CPU Technology, Darling International, Genentech, Genetic Finance, Getty Images, Intel, Koch Industries, L-1 Identity Solutions, Life Technologies (formerly Applied Biosystems), Maruho Co. Ltd., Maxim Integrated Products, Microsoft, Panasonic, PDL Biopharma, Pioneer Hi-Bred International (a DuPont company), Symantec, Texas Instruments, The Progeria Research Foundation, Trimble Navigation, United Way, Wind River Systems and Yahoo!
Research and development collaborations involving technology companies, universities (such as California Institute of Technology, Carnegie Mellon University, Harvard, MIT, Stanford, Texas A&M and University of California), and research institutions (such as National Institutes of Health).
Ms. Ballack is actively involved with the Firm's diversity and pro bono efforts. She is also a member of the Board of Directors of The Progeria Research Foundation.
Ms. Ballack was recently named by The Silicon Valley Business Journal as one of Silicon Valley's 2015 Women of Influence. Ms. Ballack was also named to the Daily Journal's 2014 and 2015 lists of Top Women Lawyers in California, with the publication noting "When Weil represents major technology giants in high-value corporate transactions, the firm calls on Ballack to handle the complex intellectual property aspects of the deals." She has also been included in The Recorder's 2013 and 2015 lists of Women Leaders in Technology Law, which recognizes women lawyers who have demonstrated leadership and expertise in solving the most pressing legal concerns in the technology sector. She has been ranked by Chambers USA 2010-2015 as a leader in California in the field of IT & IT Outsourcing. Sources in Chambers USA 2015 describe Ms. Ballack as having the ability to "cut through and find areas of compromise" in major M&A deals and as being "a superb drafter and negotiator". She has been recognized by The Legal 500 US 2010-2016 in the field of Intellectual Property, Patent Licensing, and has also been named an "IP Star" by Managing Intellectual Property IP Stars 2013-2016. In addition, Ms. Ballack is included in IAM Licensing 250's "World's Leading Patent & Technology Licensing Lawyers" and IAM Patent 1000's "World's Leading Patent Practitioners."
Awards and Recognition, Speaking Engagements, Firm News & Announcements, Latest Thinking
PLI's IP Issues in Business Transactions Speaker(s): Karen N. Ballack

February 09, 2017 — San Francisco, California — Karen Ballack, co-chair of PLI's IP Issues in Business Transaction's program in San Francisco, will speak on two panels entitled "New IP Issues Impacting Business Transactions: Copyrights, Trademarks, Domain Names, Patents and Trade Secrets" and "Case Study: Designing, Creating, and Pruning an IP Portfolio."

IP Issues in Business Transactions 2016

Speaker(s): Karen N. Ballack

February 25, 2016 — San Francisco, California — Technology & IP Transactions partner Karen Ballack speaks on "Designing, Creating, and Pruning an IP Portfolio" at the Practising Law Institute's discussion of intellectual property issues in the context of a variety of corporate, commercial, and other business transactions.
Firm News & Announcements