Biography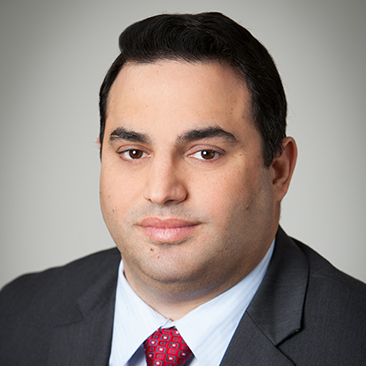 John Gerba is a senior associate in the Complex Commercial Litigation practice group in Weil's Litigation Department.
Mr. Gerba focuses his practice on the litigation of a wide range of commercial disputes on behalf of clients across the industry spectrum, including entertainment, broadcast, publishing, and insurance. In addition, Mr. Gerba is a part of Weil's sports litigation practice, and has played a major role on teams representing the players associations in the National Hockey League, National Football League, and National Basketball Association. Mr. Gerba also has experience with class actions and ICC arbitration.
In 2013, Mr. Gerba was one of the lead associates in a jury trial victory for ESPN in federal district court in New York in a $150 million-plus lawsuit brought by Dish Network alleging breaches of certain terms of a licensing agreement. In 2011, Mr. Gerba was part of the trial team that prevailed for ESPN, ABC Cable Networks Group, and other Disney-related entities in a jury trial in New York state court against Dish Network, and that secured summary judgment on a counterclaim worth over $65 million.
Mr. Gerba has also played a significant part on teams providing pro bono representation and counseling to a number of charitable entities, including the Public Art Fund and the Randall's Island Sports Foundation.
Mr. Gerba received his J.D. from the Fordham University School of Law, where he graduated magna cum laude, as a member of the Order of the Coif, and was a notes and articles editor for the Fordham Law Review. Mr. Gerba is a member of the Fordham Law Alumni Association's Engagement Committee, and chairs a sub-committee focused on creating mentoring relationships between current students and alumni. He is also a 2001 graduate of The College of William & Mary, where he double majored in marketing and government.
Representative Cases
Dish Network L.L.C. v. ESPN, Inc. and ESPN Classic, Inc. (S.D.N.Y.) – Member of the team that secured a significant victory at trial for ESPN on breach of contract claims involving more than $150 million in alleged damages. Following a three-week jury trial and a day of deliberation, a jury returned a verdict rejecting all but one of the breach-of-contract claims Dish had asserted in its complaint, and found for ESPN on Dish's largest claim for $130 million.
White v. West Publishing, et al. (S.D.N.Y.) – Member of the team that obtained a 12(b)(6) dismissal of the class claims and won summary judgment on the named plaintiff's individual claims for copyright infringement against West Publishing.
EchoStar Satellite L.L.C. (n/k/a Dish Network) v. ESPN, Inc., et al. (N.Y. Sup. Ct.) – Member of the team that won a jury trial on behalf of Disney affiliates ESPN, ABC Cable Networks Group and International Family Entertainment. The jury rejected plaintiff's contention that it was entitled to four of Defendants' high-definition channels at no extra charge under the terms of the parties' licensing agreements. The team had previously defeated an application for a preliminary injunction, and secured summary judgment on a $65 million dollar counterclaim.
Brady, et al. v. NFL (D. Minn.) – Member of the team that represented the NFL players in connection with the antitrust case filed after expiration of the collective bargaining agreement between the players and the league, which was ultimately resolved as part of a global settlement between the NFL and its players.
Ivanov v. Farmers Insurance Company of Oregon, et al. (Oregon Multnomah County) – Member of the team defending a putative class action involving class-wide claims of fraud and breach of contract claims related to medical necessity coverage.
Firm News & Announcements
Firm News & Announcements