Biography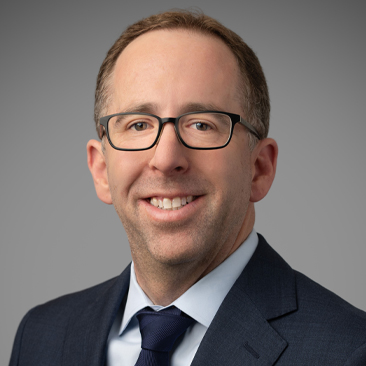 Jeff Perry, a partner in the Washington DC office, focuses on antitrust investigations and litigation, with an emphasis on mergers and acquisitions. He joined the Firm in 2014 after serving for 13 years at the Federal Trade Commission, most recently as Assistant Director of the Federal Trade Commission's Bureau of Competition.
During his 13 years at the FTC, Mr. Perry served as a lead investigator, manager and first-chair litigator on hundreds of FTC cases across virtually every industry overseen by the agency. As Assistant Director, Mr. Perry was the head of the FTC's Mergers IV Division, which oversees investigation and litigation in a variety of industries, including supermarkets, retail stores, hospitals and other healthcare providers, food and beverage products, casinos, and a wide range of consumer products. He had leading roles in numerous high-profile investigations and litigations, including Office Depot/OfficeMax, ProMedica/St. Luke's, OSF/Rockford Memorial, Kroger/Harris Teeter, Phoebe Putney/Palmyra, Pinnacle/Ameristar, Reading Hospital/Surgical Institute of Reading, and Whole Foods/Wild Oats.
Prior to becoming Assistant Director, Mr. Perry served in a number of important positions, including Special Assistant United States Attorney in the District of Columbia, where he first-chaired more than 20 criminal trials, and Counsel to the Director of the Bureau of Competition, where he oversaw merger and non-merger cases across a range of industries. Before being promoted to Assistant Director, he served as Deputy Assistant Director of the Bureau of Competition.
Mr. Perry is recommended for Merger Control by Legal 500 US and recognized for Antitrust in Washington, D.C. by Chambers USA, where clients note he is a "rising star of the practice." In 2014, Mr. Perry was named one of The National Law Journal's "D.C. Rising Stars"—a list of 40 "game-changing" private, government and public interest advocacy attorneys aged 40 or under practicing in Washington, D.C.
Key representations
Representing G & K Services, Inc. in its $2.2 billion merger with Cintas Corporation.
Represented Dean Foods in its acquisition of Friendly's ice cream manufacturing and distribution business.
Represented WEX Inc., a leading provider of corporate payment solutions, in its $1.5 billion acquisition of Electronic Funds Source LLC.
Represented The Great Atlantic & Pacific Tea Company, Inc. (A&P) in its sale of 120 stores to supermarket operators including Acme Markets Inc., Key Food Stores Co-operative Inc. and The Stop & Shop Supermarket Co. The sale is part of A&P's chapter 11 plan, which was filed in July 2015.
Represented Willis Group Holdings in its merger with Towers Watson, a transaction valued at approximately $18 billion. The combined company will be named Willis Towers Watson and will create an integrated global advisory, brokering and solutions provider with approximately 39,000 employees in over 120 countries.
Awards and Recognition, Speaking Engagements, Guides and Resources, Latest Thinking, Firm News & Announcements
Jeff Perry Recognized for Antitrust, District of Columbia

Award Brief — Chambers USA

Jeffery Perry Named a "Recommended" Lawyer for Merger Control in the U.S.

Award Brief — Legal 500 US

Jeff Perry "Recommended" Lawyer for Antitrust: Civil Litigation/Class Actions in the U.S.

Award Brief — Legal 500 US
Horizontal Mergers – Key Issues in Product Market Definition: FTC v. Sysco/US Foods

Speaker(s): Jeffrey H. Perry and Carrie C. Mahan

September 28, 2016 — Guest Lecturers at Antonin Scalia Law School at George Mason University

How Antitrust Impacts M&A - Recent Trends and Key Issues

Speaker(s): Jeffrey H. Perry and Jeff L. White

November 17, 2015 — Part of Weil's 2015 Private Equity Webinar Series

Firm News & Announcements