Biography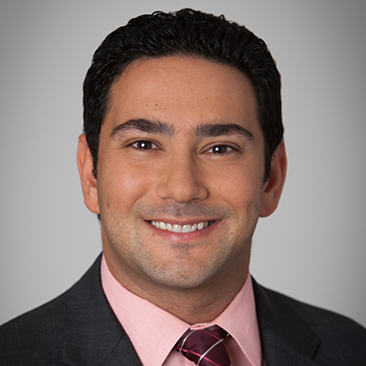 Gabriel Gershowitz is an associate in Weil's Corporate Department and Insurance practice concentrating on mergers and acquisitions and private equity investments. Mr. Gershowitz primarily focuses on transactions involving insurance and insurance-regulatory components, including acquisitions and dispositions of insurance and reinsurance companies, structuring and negotiation of representations and warranties and cyber insurance policies, and insurance company restructurings and rehabilitations. As a member of the Firm's Not-for-Profit practice, Mr. Gershowitz has represented numerous clients (including many Firm pro bono clients) with governance-related and other corporate advice.
Prior to joining the Firm, Mr. Gershowitz served as a Foreign Law Clerk to Dorit Beinisch, Chief Justice of the Supreme Court of Israel.
Mr. Gershowitz received his J.D. from Columbia Law School, where he was a Harlan Fiske Stone Scholar and served as the Executive Editor of the Columbia Business Law Review.
Awards and Recognition, Speaking Engagements, Guides and Resources, Latest Thinking, Firm News & Announcements
Columbia Business Law Review Discussion

Speaker(s): Gabriel Gershowitz

March 09, 2017 — New York, New York — Weil associate Gabriel Gershowitz speaks at a Columbia Law School Discussion Panel sponsored by the Columbia Business Law Review (on which Mr. Gershowitz served as the Executive Editor) and geared towards helping first-year law students navigate law school, their upcoming employment search and the practice of law thereafter. Mr. Gershowitz presents on his experiences as a law student at Columbia and in the world of corporate law.

UJA-Federation Good Governance

Speaker(s): Mark Hoenig and Gabriel Gershowitz

February 22, 2016 — New York, New York — Weil's Not-for-Profit practice co-chair Mark Hoenig and Corporate associate Gabriel Gershowitz speak at a UJA-Federation Good Governance seminar on, "Not-for-Profit Governance 2016: Current Law and Standards." The program discusses the roles of nonprofit directors as defined by current law and standards, including New York's Nonprofit Revitalization Act, and presents emerging best practices and explores strategies to confront and overcome today's many challenges.
Firm News & Announcements