Biography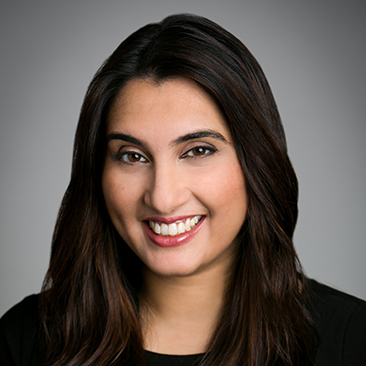 Faiza Rahman is a partner in the Firm's Capital Markets practice.
Ms. Rahman advises issuers, private equity sponsors and underwriters in connection with public and private offerings of securities and other capital markets transactions, including initial public offerings, investment grade and high yield debt offerings and tender and exchange offers. She also advises issuers on SEC filings and reporting requirements.
Ms. Rahman was recently named among Law360's Rising Stars for Capital Markets and a 2015 and 2016 Rising Star in Securities & Corporate Finance by New York Super Lawyers.
Recent Representations:
Goldman Sachs and JP Morgan as representatives of the several underwriters in the $251 million initial public offering of Camping World Holdings, Inc.
AK Steel Corporation in its $380 million senior secured notes offering to finance its simultaneous cash tender offer for all of a class of its outstanding senior secured notes.
Ollie's Bargain Outlet, Inc. (a portfolio company of CCMP Capital Advisors) in its $164 million initial public offering and in over $500 million in secondary offerings of common shares.
INC Research, LLC (a portfolio company of Avista Capital Partners and Ontario Teachers' Pension Plan) in its $173 million initial public offering, and Avista Capital Partners and Ontario Teachers' Pension Plan, as selling shareholders, in aggregate $1.1 billion secondary offerings and buybacks of common shares of INC.
Morgan Stanley and Goldman Sachs in high grade commitment letters.
Papa Murphy's Holdings, Inc. (a portfolio company of Lee Equity Partners) in its $64 million initial public offering.
Equiniti Newco 2 plc (UK) (a portfolio company of Advent International Corporation) in its issuance of £250 million ($381 million) fixed rate senior secured notes and £190 million ($290 million) floating rate senior secured notes on the Euro MTF market of the Luxembourg Stock Exchange.
Sotheby's Inc. in its $300 million senior notes offering and in a $125 million share repurchase.
Advent International in a $650 million notes offering to finance its acquisition of a majority stake in Serta and Simmons Bedding Company.
Berkshire Partners and OMERS Private Equity in a $570 million senior unsecured notes offering to finance the acquisition of Husky Injection Molding Systems (Canada).
General Growth Properties, Inc. in its historic $2.3 billion equity offering to fund its emergence from bankruptcy, one of the largest ever equity offerings by a REIT and the only such offering effectively undertaken while the issuer was in chapter 11.
Awards and Recognition, Firm News & Announcements
Firm News & Announcements