Biography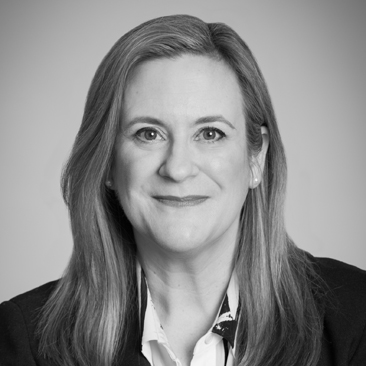 Debra A. Dandeneau is a partner in the Business Finance & Restructuring Department. Since joining the Firm in 1986, she has concentrated in the area of business reorganizations and debtor and creditors' rights.
Ms. Dandeneau's practice focuses on the restructuring and liquidation of companies in various industries, including real estate, manufacturing, power generation, healthcare, and the retail and service sectors, as well as the structuring of bankruptcy-remote entities in connection with complex securitization transactions. Ms. Dandeneau's debtor representations include Daffy's, Aleris International, LandSource Communities Development, Armstrong World Industries, Formica Corporation, Maidenform Corporation, Sun Healthcare Group, Okeelanta Power Corporation and Brothers Gourmet Coffee. She also has represented creditors and other parties in a number of high-profile bankruptcy cases, including the UK administrators in the MF Global cases, a bond insurer in the Stockton and San Bernardino chapter 9 cases, GECC in the Homer City prepackaged chapter 11 case, and an insurance company in the chapter 11 cases of the Archdiocese of Portland and the Diocese of Spokane. On the pro bono front, Ms. Dandeneau led the team that completed the successful out-of-court restructuring of The Legal Aid Society, is a regular speaker at Weil's annual Not for Profit Symposium, and is one of the leaders of the firm's Housing team (which seeks to prevent eviction and address other problems of low‑income tenants in public and private housing).
Ms. Dandeneau has been ranked by The Best Lawyers in America 2011-2015 in the practice areas of Bankruptcy and Creditor Debtor Rights / Insolvency and Reorganization Law, and Litigation–Bankruptcy. She has also been recognized by Legal 500 US for Municipal Bankruptcy and Super Lawyers 2006-2015 for Bankruptcy. Super Lawyers has also named Ms. Dandeneau among the 2015 "Top Women" for Bankruptcy: Business in New York.
Ms. Dandeneau is a member of the New York and Florida Bars. Ms. Dandeneau has published and lectured on a variety of bankruptcy–related topics.
Ms. Dandeneau received her JD from Columbia University School of Law, where she was a Harlan Fiske Stone Scholar. She received her AB from the University of Miami, magna cum laude, where Ms. Dandeneau was a Henry King Stanford Scholar and a member of Phi Beta Kappa.
Awards and Recognition, Speaking Engagements, Guides and Resources, Latest Thinking, Firm News & Announcements
Debra Dandeneau Named Among 2015 "Top Women" for Bankruptcy: Business in New York

Award Brief — Super Lawyers

Debra Dandeneau Recognized as a "Super Lawyer" in Bankruptcy

Award Brief — Super Lawyers 2006-2015

Debra Dandeneau Honored with Pro Bono Publico Award

Award Brief — The Legal Aid Society

Debra Dandeneau Named a "Recommended" Lawyer for Municipal Bankruptcy in the U.S.

Award Brief — Legal 500 US

Debra Dandeneau named "Best Lawyer" in the specialties of Bankruptcy and Creditor Debtor Rights/Insolvency and Reorganization Law and Litigation - Bankruptcy

Award Brief — Best Lawyers in America
Licensing and Bankruptcy Issues in IP Transactions Speaker(s): Debra A. Dandeneau and Jeffrey D. Osterman

January 12-13, 2015 — New York, New York — Weil partners Debra Dandeneau and Jeffrey Osterman will participate in PLI's IP Issues in Business Transactions 2015. Discussion topics include: preserving rights following a licensor's bankruptcy filing, limitations on licensee rights under the bankruptcy code, licensor termination or prevention of assumption or assignment of an agreement following a licensee's bankruptcy filing.

29th Annual Advanced Bankruptcy Seminar

Speaker(s): Debra A. Dandeneau

December 04-05, 2014 — Oklahoma City, Oklahoma — Weil partner, Debra A. Dandeneau, will participate on a panel to discuss the topic Can We (Should We) Apply Chapter 11 Concepts to Chapter 9? at the 29th Annual Advanced Bankruptcy Seminar, being held at the Oklahoma Bar Center, 1901 N. Lincoln Blvd, in Oklahoma City, on December 4th and 5th.
Firm News & Announcements