Biography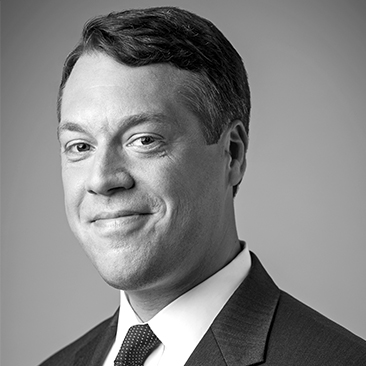 David Rybicki is counsel in Weil's White Collar Defense & Investigations practice, where he focuses on white collar criminal defense, regulatory enforcement matters, and internal investigations.
Mr. Rybicki previously served on the U.S. Senate Judiciary Committee as Chief Counsel to Senator David Perdue of Georgia. In this role, Mr. Rybicki served as a senior legal, legislative, and policy advisor on matters involving cybersecurity, data encryption and privacy, national security, terrorism, intellectual property, and criminal justice. Mr. Rybicki also advised Senator Perdue on oversight and investigation of the Department of Justice, Department of Homeland Security, and United States Citizenship and Immigration Services regarding national security, immigration, whistleblower and retaliation claims, and other consequential public policy matters. Prior to his service with Senator Perdue, Mr. Rybicki served as Counsel to Ranking Member Charles E. Grassley of Iowa and advised on executive and judicial nominations, as well as DOJ oversight investigations involving government accountability.
Prior to joining the U.S. Senate Judiciary Committee, Mr. Rybicki served for five years as an Assistant U.S. Attorney in Washington, D.C., where he prosecuted a wide range of criminal matters involving violent crime, narcotics, firearms offenses, financial fraud, aggravated identity theft, and interstate sex offenses. Mr. Rybicki also defended federal agencies and officials in civil litigation involving administrative, constitutional, and regulatory law, tort claims, and employment discrimination. During his tenure with the U.S. Attorney's Office, he served as first-chair on more than 65 jury and bench trials and argued numerous appeals before the U.S. Court of Appeals for the D.C. Circuit and the D.C. Court of Appeals. In recognition of his superior interagency work, in 2012 Mr. Rybicki received the IRS Office of Chief Counsel's Mitchell Rogovin National Outstanding Support Award, the agency's highest honor for excellence in civil litigation.
Mr. Rybicki served as law clerk to the Honorable Edith H. Jones of the U.S. Court of Appeals for the Fifth Circuit in Houston. Mr. Rybicki is a graduate of Stanford Law School, where he served as Executive Editor of the Stanford Law Review. He holds an M.Phil. from Cambridge University, where he was a Gates Cambridge Trust Scholar, and a B.A., magna cum laude, from Yale College.
Firm News & Announcements
Firm News & Announcements