Biography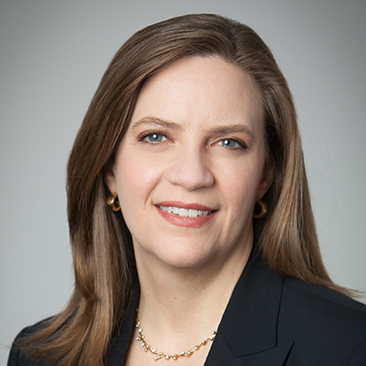 Anne M. Cappella is a partner in Weil's Silicon Valley office, where she focuses on patent counseling and litigation involving complex technologies.
Ms. Cappella has a uniquely diverse intellectual property counseling practice, which includes advising clients on pre-litigation patent strategies, technical aspects of patent licensing arrangements, patent acquisitions through auctions and patent aggregators, and intellectual property due diligence in the context of M&A transactions.
Ms. Cappella also has extensive experience representing clients in complex multi-patent and multi-district litigations as well as trade secret actions. She advises on matters in federal courts and arbitration proceedings, and has particularly deep experience with matters before the U.S. International Trade Commission. She has a strong focus on high-stakes matters and regularly handles patent litigations where over $1 billion is at stake. Representative clients include Samsung, Microsoft, Cisco, Intel, Amkor, Broadcom and Matsushita, among others.
Ms. Cappella's strong technical background—she holds a B.S. in electrical engineering with minors in computer science and mathematics and has prior work experience as an engineer and consultant for IBM—allows her to advise on areas of technology as diverse as cellular communications, memories, computer graphics, semiconductor processing and packaging, wireless and broadband communications, and integrated circuit design. She often handles the most technical aspects of patent litigations, including performing technical analysis to ensure solid claim construction, infringement, and validity arguments; overseeing technical experts and interacting with company engineers; and managing reexamination and post-grant strategy and proceedings.
In 2014, Ms. Cappella was named to the Daily Journal's list of the Top Women Lawyers in California. The publication, which recognizes the 100 most accomplished women lawyers in the state, noted that "Cappella uses her background as an electrical engineer and a love for complicated technology to help her clients fend off patent infringement claims."
Ms. Cappella is actively involved in a number of initiatives aimed at bettering the careers of women lawyers, and she has been recognized for her efforts by The Recorder, which has included her in its 2012 list of the top 40 Women Leaders in Law and its 2015 list of the top 60 Women Leaders in Tech Law. She is the Silicon Valley Office leader of Women@Weil, a firm affinity group that focuses on supporting women lawyers through mentoring, networking, recruiting, retention, advancement, pro bono initiatives, business development and community outreach. Anne is a formal mentor to several senior women associates, a frequent participant in Weil's Mentors Across Borders program, and a regular participant in women law student and women engineer mentoring programs.
Key Representations:
Certain Wireless Devices, Inv. No. 337-TA-745
Represented Respondent in a 337 investigation involving Motorola patents relating to wireless, GPS, proximity sensor, data synchronization, and cellular data modulation technologies. Patents found invalid or not infringed.
Tessera v. Amkor arbitration
Representing Amkor in an arbitration with Tessera involving numerous semiconductor packaging patents.
Certain Wireless Devices, Inv. No. 337-TA-703
Represented one of the Respondents in a 337 investigation involving Kodak patent relating to digital camera technology. The Kodak patent was found invalid.
Certain Wireless Devices, Inv. No. 337-TA-663
Represented Samsung Telecommunications in a patent-based 337 investigation involving Kodak patents relating to digital camera technology.
Certain Cellular Phones, Inv. No. 337-TA-617
Represented Samsung Telecommunications in a patent-based 337 investigation involving IDC patents relating to cellular technology and data encoding.
Rambus, Inc. v. Samsung Electronics Co., Ltd.
Represented Samsung in patent infringement action involving memory technologies.
American Video Graphics v. Microsoft Corporation, et al.
Represented Microsoft in patent infringement action involving videogame software and graphics technology.
Broadcom v. Agere
Represented Broadcom in a multi-jurisdiction litigation involving 15 patents relating to networking, multiple wireless and broadband technologies, and integrated circuit design.
Awards and Recognition, Speaking Engagements, Guides and Resources, Latest Thinking, Firm News & Announcements
Definiteness and Functional Claiming

Speaker(s): Anne M. Cappella

December 12, 2014 — Berkeley, California — Weil partner Anne Cappella participates in a panel discussion at the Advanced Patent Law Institute on claim definiteness in light of the Supreme Court's new standard for definiteness in its 2014 decision in Nautilus v. Biosig Instruments.

The Persuasiveness and Impact of Expert Testimony Speaker(s): Anne M. Cappella

February 26, 2014 — Berkeley, California — Weil Patent Litigation partner Anne M. Cappella will participate in a panel discussion on "The Persuasiveness and Impact of Expert Testimony" as part of the ABA Section of Litigation Expert Witness Committee's Regional CLE Workshop on "Expert Witnesses: Maximizing Their Effectiveness."
Firm News & Announcements