Biography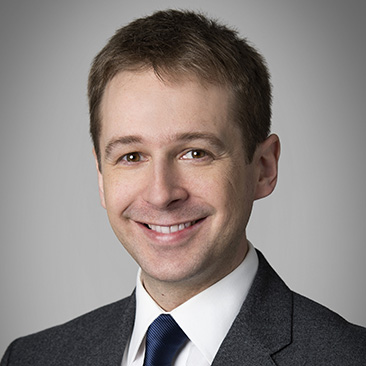 Alex Tostevin is a senior associate in the London tax practice.
Alex advises on all areas of U.K. and international taxation, with a particular specialism in infrastructure, financial services, energy, technology and indirect taxation. He advises a broad range of clients, including sovereign wealth funds, private equity houses, leading multinational organisations and financial institutions.
Alex is an active member within the tax community, and was involved in drafting the VAT clause (which is still in use) in the standard form Loan Market Association documentation. He is listed as a Rising Star for tax in Thomson Reuters' Super Lawyers directory, is a member of the VAT Practitioners Group, and regularly participates in U.K. Government consultations.
Prior to joining Weil, Alex was a senior associate at a leading international law firm.
Experience whilst at his previous firm includes advising:
On the establishment of one of the largest European infrastructure funds of recent years
A sovereign wealth fund entering into a European-wide commercial property joint venture
On complex contentious matters with tax authorities, including strategic risk management
A leading major oil company on various business divestments
A leading U.K. real estate company selling one of the U.K.'s most valuable properties to a joint venture, including establishing the joint venture structure, releasing the property from a securitisation and obtaining real estate finance
A leading financial institution selling its life insurance and asset management business
A leading international credit card brand acquiring a pre-paid card business
One of the world's largest port conglomerates on its expansion
A sovereign wealth fund acquiring a 50% interest in one of the U.K.'s largest real estate portfolios
A private equity fund acquiring a luxury mobile phone brand
A complex Islamic financing structure to refinance one of the U.K.'s most expensive residential properties
Leading financial institutions on the VAT aspects of a variety of securitisation transactions including credit card securitisations, mortgage securitisations, covered bond programmes, commercial loan securitisations, property securitisations and whole business securitisations
Leading financial institutions on the VAT aspects of precious and base metal linked notes
Latest Thinking, Firm News & Announcements
Firm News & Announcements